(Spoiler: it's your hardworking, 24 hour salesperson)
If you don't yet have a small business website, or you have a website that's simply not performing, you may be wondering "What's the point of a website?" The truth is, there are loads of ways a business website can be the catalyst for your small business to grow and thrive.
In this article, we'll take a look at some of the reasons why your existing website isn't performing. Plus we'll show you how a business website can help you increase sales and leads – even while you sleep!
For starters, the best small business websites achieve these key goals:
A website makes your business look legitimate and well-established.
It builds trust and shows your customers that you will provide what you promise.
Work on achieving strong search engine rankings for your target keywords and phrases.
You own your business website, so you're not placing all your marketing efforts in the hands of a third party (like Facebook or Instagram) that could block you at any time.
You keep sales processing under your own online property (instead of an aggregator sales site like eBay or Etsy).
Let's dig into how a well-built website can achieve all these goals for your business.
If you don't have a business website yet
You may be thinking that you don't need a business website, or that a social media page is enough. As it turns out, there are lots of ways that a business website gives you significant advantages.
For starters, you can reach far more customers with a website.
Without a website, you're limited to the customers who find your store in the local shopping strip, or those who hear about you on social media. A website is especially important for niche products because you can sell interstate or internationally to thousands of customers in your niche, who would have otherwise never heard of your business.
What's more, small business websites don't have to be expensive or super fancy. You can get a cheap website design that gets you started with your first business website. At minimum, your website does need to be mobile responsive, secure, and easy to use in order for it to be effective. Luckily, solid website design doesn't have to cost a lot.
If your small business website isn't bringing in sales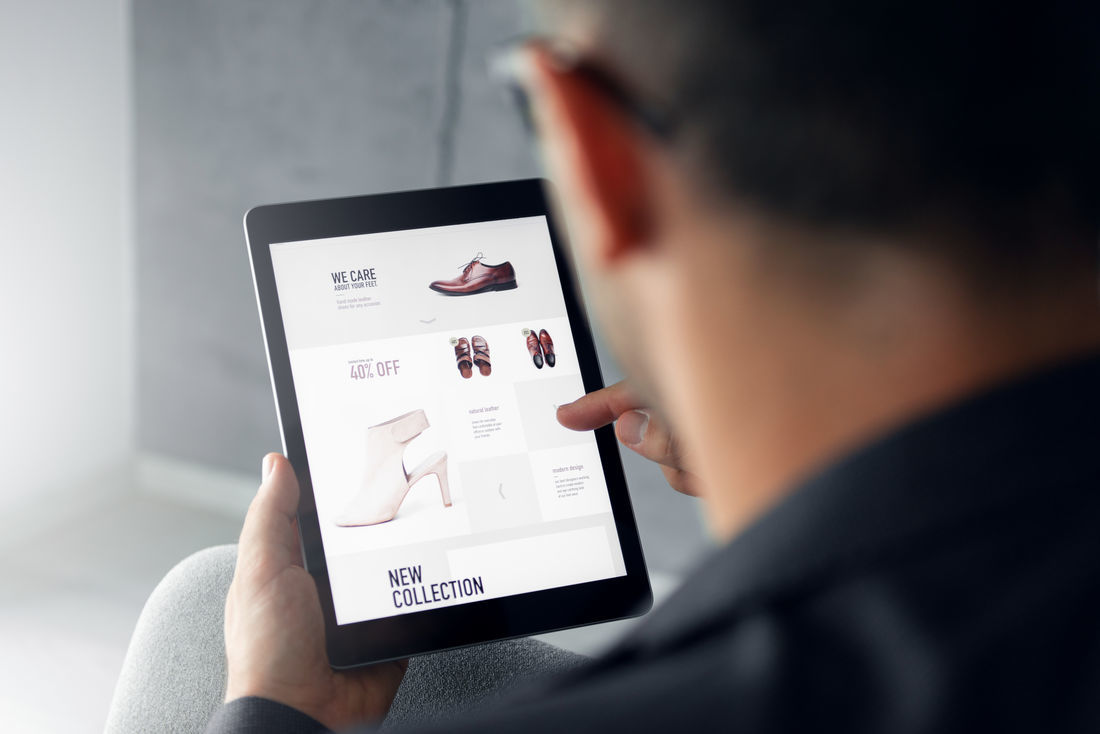 What if you've invested in a small business website but it's just not achieving anything? There could be a problem (or several) with your website that prevents it from ranking well in search results.
The truth is, websites are not just "set and forget", but rather a business tool that needs maintenance and upkeep.
Let's take a look at the most common problems and why they're causing grief for your website. Most importantly, let's talk about how to fix them and improve your online sales.
Why it's important to diagnose the problems, then fix them
The best small business websites all have the same critical functions, in good working order. Here's a summary of what your website must be able to do well, and why the features are important. And if you're going to build your first business website or redesign your website, these are the most important features to consider.
Good User Experience (UX)
If your customers can't navigate through your website to perform an action, they're going to give up and shop elsewhere. If any step of the process is confusing or unclear, your customer loses focus and you've lost the sale.
The problem could be that it's not clear what your customer has to do next, or they can't find the information they need to make a decision. Or maybe they simply can't read your website because the text is too tiny and pale.
Good website design increases sales by making your website easy for customers to use. When customers can search, learn, browse products and checkout seamlessly, they don't give the process a second thought. They've bought a gift or a new gadget from your shop in a matter of minutes, and that's great news for your business.
Mobile Responsive Design
What's the first thing you do when you want to buy something? You pull your mobile phone out of your pocket and do a quick search. And if the website doesn't work well on mobile? You give up and try another, because sometimes you simply can't be bothered getting off the couch to switch to the computer.
It's exactly the same process for your customers, on your website. If they want to buy from you, but your website is unusable on their mobile, you've lost that chance.
The fix is to ask your website developer to make your website mobile responsive. And if it's a website design that can't be modified to be mobile responsive, it's worth investing in a new responsive website build. More and more of your customers are choosing to search and buy on their mobile, and if your website isn't ready, you're missing out on those sales.
Security
There are three good reasons why you need to provide a secure website for your customers:
If your website looks dodgy, marked Not Secure in the address bar, it sends a message to your customers that your website can't be trusted. Most customers are aware of the risks of unsecured websites, so they aren't going to hand over their payment card information to you.
Your customers choose to share their credit card details and personal information with you, so you owe it to them to protect that data. It's about validating their trust in you.
Unsecured websites rank lower than secure websites. If you install an SSL certificate, you may see your website rankings rise, and capture more customers as a result.
If your business website isn't making sales, take a look at your security level to determine if it's a deterrent to either your rankings or your customers' trust.
Show up in search results
If your website isn't showing up in search results, or if you're getting traffic but not making sales, your website's content may need attention. This means improving the words on your website to appeal to your target customer, and it's called Search Engine Optimisation or SEO.
It's also possible that there is a problem with your website's design that prevents it from ranking well in search. Website design is important for SEO, so you should pay attention to mobile responsiveness, usability and user experience, and internal linking.
To understand your rankings, website traffic and keywords, install Google Analytics to discover your current position and track your progress. You'll learn a lot about how your customers are finding your website.
Here's why your website's rankings are so important.
The top-ranked organic position in search results (the first un-paid spot under the ads, maps and photos) gets more than 30% of all clicks for a search term. If there 200 people searching for that term each month, the top-ranked website could get 60-70 clicks – that's 60-70 good chances at a sale. But if your website ranks on page 10 for your target search terms? No one's looking that far down the list, and you're lost amongst your competitors.
If you're reasonably tech-savvy, you can invest in DIY SEO subscriptions like SEMrush, Moz or Ahrefs. These tools help you:
understand your rankings
find and fix errors that affect your rankings
improve content for target keywords
report on rankings progress
But if you're not confident to try it yourself, you can outsource SEO improvements to a specialist SEO company.
Want to know more? We've written a detailed post about these features and other ways to fix your business website and achieve higher sales conversions.
Now let's take a look at other reasons why your business website is so important.
Your website is your 24/7 salesperson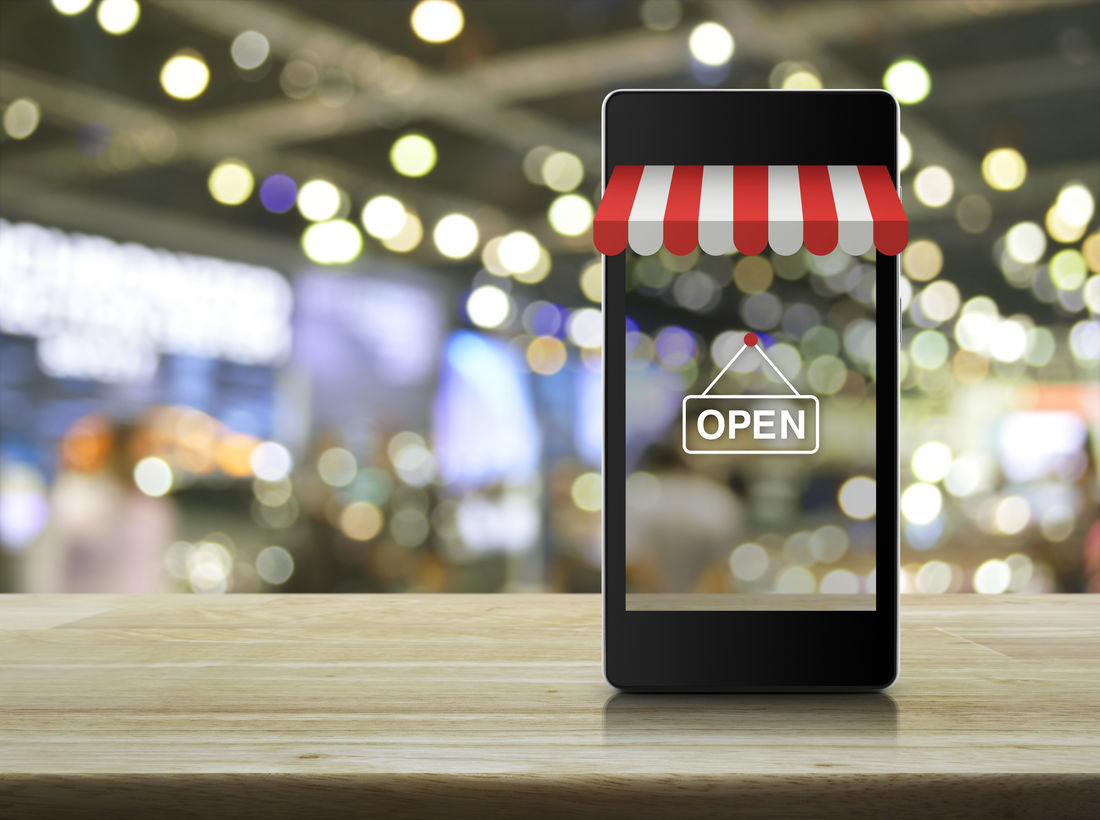 You can't work 24 hours a day, but your business website can. Imagine waking up to 10 new orders or hot leads in your inbox every morning! While you're sleeping, your website can convince customers to buy your products and walk them through the sales process.
By running sales through your own website (as opposed to using an aggregator sales site like eBay or Etsy) you keep sales processing under your own online property. This means you control everything, and you're at less risk of a third-party site suddenly raising fees, and other changes beyond your control.
Furthermore, when you meet people at networking events and exchange business cards, if they're interested in what you do, they'll look you up online. While your business card and brief introduction gives them a snippet of information, your website can fill in all the gaps. You can write about each service you provide, your process and prices, so new connections can consider how you'll work together.
Without a website – or without a good website – those customers can't find your business and you miss out on sales and opportunities everyday.
Make your website work hard at online marketing
While you're building your organic rankings, you can give your website traffic a boost with targeted paid ads. Online marketing – including social media posts and paid ads – is a profitable way to attract your target customers and help more customers find you.
When you're running ads and focusing on online marketing, you need to measure real, objective statistics. There's no point investing in ads if you're not tracking and measuring the results. Otherwise, how will you know if your marketing investment is giving you a suitable return? Google Analytics gives you a wealth of data about the performance of your paid ads and your organic traffic.
At first glance, Google Analytics can seem daunting; it does take some getting used to. If you feel like you're out of your depth, or if you simply don't have time to DIY, you can engage a Search Engine Marketing (SEM) consultant to help implement paid ads and monitor their return, on your behalf.
Create a business website that'll work hard for you
As the old saying goes "The best time to plant a tree was 20 years ago. The second best time is now."
Without a good quality business website, you're missing out on sales opportunities everyday. With that in mind, NOW is the time to build your first business website or improve your existing website and online presence. Achieving great results online can take time, so get started now and keep tracking your progress.
When you're ready to get started on your new business website, get in touch with our affordable website design experts on 1300 367 009.